eMagicOne LLC, a software development company, announces the release of the Alpha version of Store Manager for Shopify. Store Manager for Shopify is an application that extends the functionality of the Shopify back office with tools for mass operations, import/export, advanced filtering, and sorting options.
Store Manager for Shopify supports the management of the default Shopify entities such as collections, products, variants, details, SEO&Tags. Products with details and variants with their details are presented within a single screen. This provides users an overall view of the entire store catalog. The possibility to edit all these entities within one page minimizes the number of clicks and saves time on store management.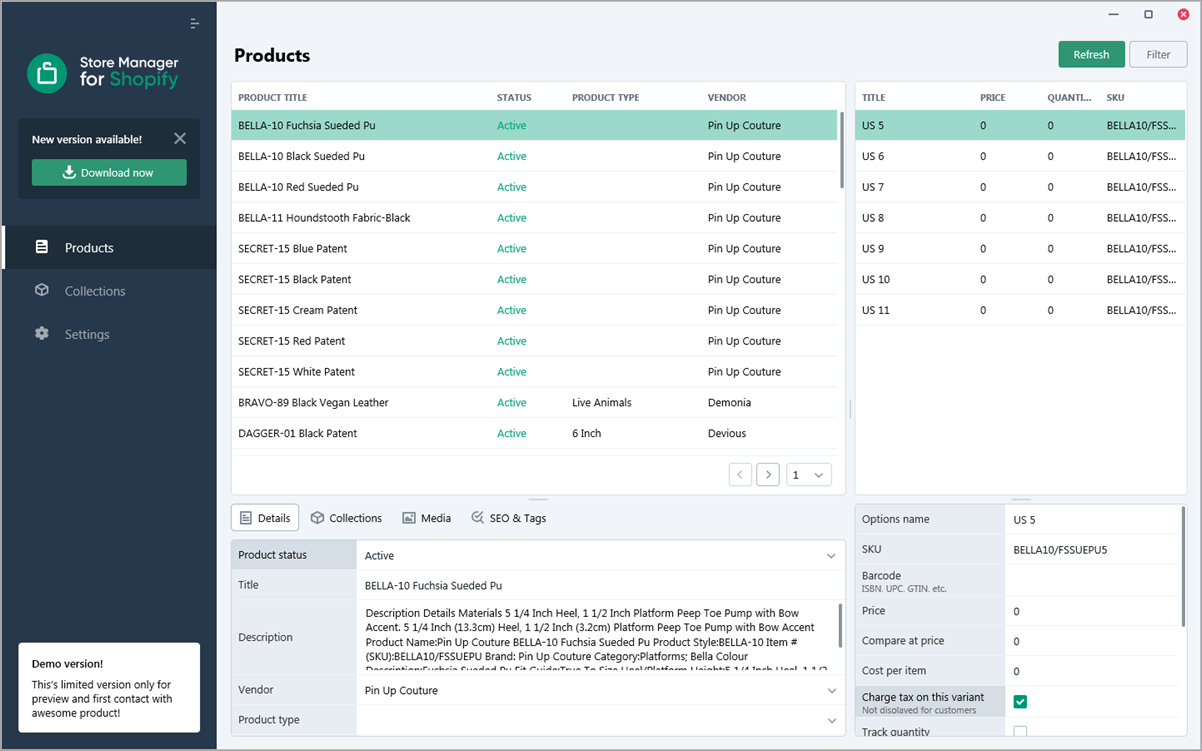 The Alpha version provides access to the basic features in the demo mode. Users can connect to their Shopify stores and explore the application possibilities by viewing and editing data.
Important! In the Alpha version, no changes are applied to the live store database.
For the early purchasers, eMagicOne offers a lifetime license at a discounted price and access to the latest versions free of charge within 2 years.
Try Store Manager for Shopify for free! Windows and MAC versions are available.